A group of 26 fishermen were saved from their boat, the Olivia Marie, which caught fire while out at sea over the weekend. The Olivia Marie had left Hout Bay on April 5, according to its AIS data. The crew alerted the Maritime Rescue Coordination Centre (MRCC), stating that they had to abandon ship due to an engine room fire that had engulfed the entire vessel. Despite challenging conditions with strong winds and rough seas, the crew managed to board a small life raft.
just like in sports betting: https://www.telecomasia.net/sports-betting/reviews/yesplay/mobile-app/
The National Sea Rescue Institute (NSRI) in Simon's Town was activated at 1:40 am, and the MRCC and Telkom Maritime Radio Services coordinated the rescue effort. The cargo vessel AquaExplorer and fishing vessel Umfondini changed their course to assist in the rescue. The 26 fishermen from the Olivia Marie were successfully rescued onto the Umfondini. In addition, the NSRI Hout Bay dispatched two rescue craft, Nadine Gordimer and Albie Matthews, while the NSRI Simon's Town sent the rescue vessel Donna Nicholas. The Transnet National Ports Authority, Telkom Maritime Radio Services, NSRI Simon's Town duty controllers, NSRI Hout Bay duty controllers, and the NSRI's EOC all provided support to the MRCC in coordinating the rescue operation.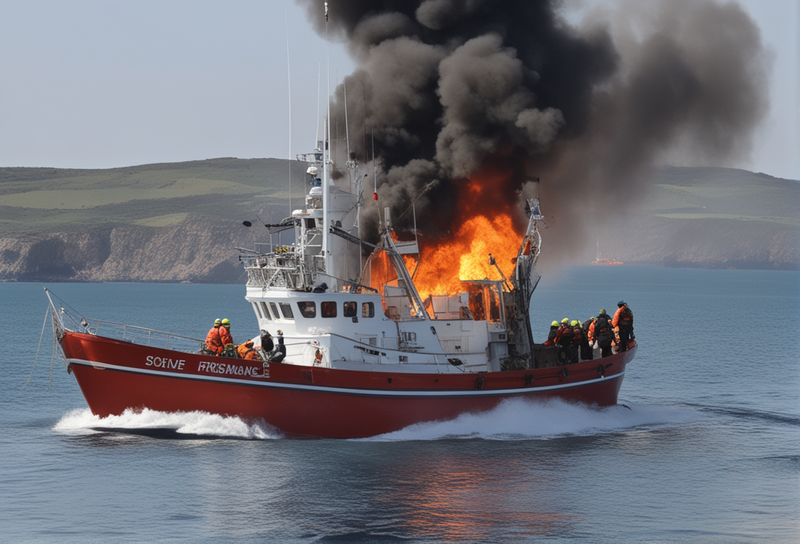 The South African Maritime Safety Authority (SAMSA) described the rescue effort as "a frantic effort" involving three ships that responded to the mayday call. Despite prevailing winds of 15 knots from the southwest and water swells reaching up to 2.6 meters (approximately 8.5 feet), all crew members were safely transferred to the Umfondini. The AquaExplorer then resumed its normal voyage, according to SAMSA.
All the fishermen were safely transported to land without any injuries. The NSRI used sea currents to gently tow the Olivia Marie away from the shore until the tug-boat Strandloper arrived, preventing a potential environmental disaster. The Olivia Marie, the casualty vessel, was subsequently towed and secured at a berth on the sea side of Hout Bay Harbour pier.